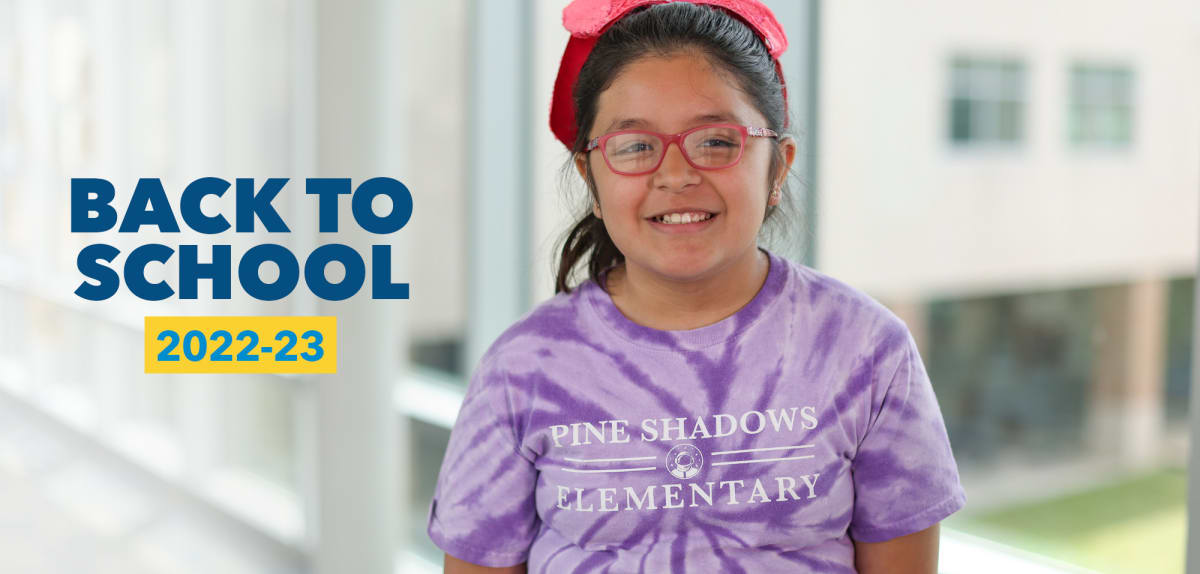 SBISD Back to School Resources
Check out the SBISD back to school website here.
Check out the SBISD back to school guide here.
Check out the SBISD Calendar here.
Check out School Menus and setup online payment here.
---
Meet the Teacher
Thursday, August 11th from 11am to 12pm

All students and parents are welcome to stop by their new classroom to meet their teacher for the new school year!

Please decide how your child will come home from school for at least the first week (car rider, walker, bike, bus). It is helpful to have your child's bus number handy if they plan to ride the bus home from school. Find bus information here.

**Reminder - Class placements will be posted on Skyward the evening before and class lists will be posted in the grade level hallways when they arrive at Meet the Teacher!**
---
Bike Safety Presentation

Immediately following Meet the Teacher on August 11th, all 2nd - 5th grade students interested in riding their bike to school should make plans to attend the Wilchester Bike Safety Presentation. The presentation will begin at 12pm in the cafeteria.

If your child plans to bike to school, please complete the bike safety contract with your child. Complete the contract here.
---
Back to School Checklist
The Back to School Checklist is a helpful tool to ensure you "check off" all the essential PTA requirements at the beginning of the school year.
---
Wilchester Spirit Gear
Pickup at Meet the Teacher
As in years past, Spirit Gear was pre-order only. EXTRA Items will be sold AS SUPPLIES LAST.

Pre-Orders can be picked up at Meet the Teacher on August 11th.

Questions contact contact Kristi Miller or Lindsey McKnight.
---
School Supplies
School Supply Packs that were pre-ordered will be in each child's classroom on the first day of school.

If you still need to purchase school supplies, you may use the following grade level supply lists:



Questions? Please contact Mandy Barrow, Karen Turilli, and Lacee Osteen at wceschoolsupplies@gmail.com.
SCHOOL CALENDAR
Friday, April 7
Thursday, April 13
Friday, April 14
Monday, April 17
Tuesday, April 18
Wednesday, April 19
YEARBOOK
Upload Pics All Year!

Download the Balfour Image Share App
WCE's project number - 326691 (include grade/names of people)
Questions? Contact Jessica Candler
Purchase a Yearbook or 5th Grade Ad!


EASY WAYS TO HELP THE SCHOOL
Link your Store Memberships and Wilchester receives a percentage of your money spent!

WILCHESTER NEWS

Have News to Submit?
Include your verbiage and graphics in an email to the appropriate news source.
UPCOMING PTA MEETING

April 14th @ 11:30 am
Spring Luncheon
General Meeting @ Houston Racquet Club
RSVP & Purchase Tickets Here!

Need to join the PTA?
Join the PTA!

SPECIAL THANKS
It's hard to believe that tomorrow we will turn the calendar to March! And what a busy March we have planned here at WCE! But before we jump into the next month, it's time to thank those PTA volunteers who helped make February such a success!

Thank you to the STEMFest team for putting on another fantastic event! This event continues to be a school favorite! A huge thanks to the STEMFest Committee: D'Lisia Bergeron, Kelly Porter, Randi Koenig, Katharine Larson. And a big thank you to those who helped out before the event and the night of: Jessica Candler, Jen Ferguson, Ashley Flowers, Maggie Gardiner, Yeliz Gunes, Kimberly Lair, Valerie McIntosh, Gabriela Mladenova, Kellie Patrick, Lauren Shea, Brandi Stanton, Lindsay Yurchak.

A huge thanks to the members of the Nominating Committee who worked tirelessly throughout February to nominate the 2023-24 PTA Executive Board. The slate will be announced and voted on at the Friday meeting - don't miss it! Thank you to Chair of the Nominating Committee Melissa Treadway and committee members Ashley Kerr, Rebekah James, Courtney Prochaska, Kami Buri, Amy Bartholomew.

A big Texan thank you for another successful Go Texan Day to Linley Dieringer and Holly Stephenson for decking out the school in its rodeo best!


Thank you again to everyone for helping make this truly "A Year for the Ages"!
PAW PRINT EXPRESS
Click for March Stationery
FEEDBACK?
Do you have feedback on the new website? Are you looking for something this is missing? Click below to submit feedback on improvements needed.
Feedback